Upholstery & Leather
Fabrics form the foundation of many of our most cherished memories, whether it's a soft blanket or leather reclining chair. At Johnson Furniture, we display a wide selection of fabrics for you to see and touch. We can guide you through the design process to choose the exact look and feel you want for pillows, chairs, sofas and more.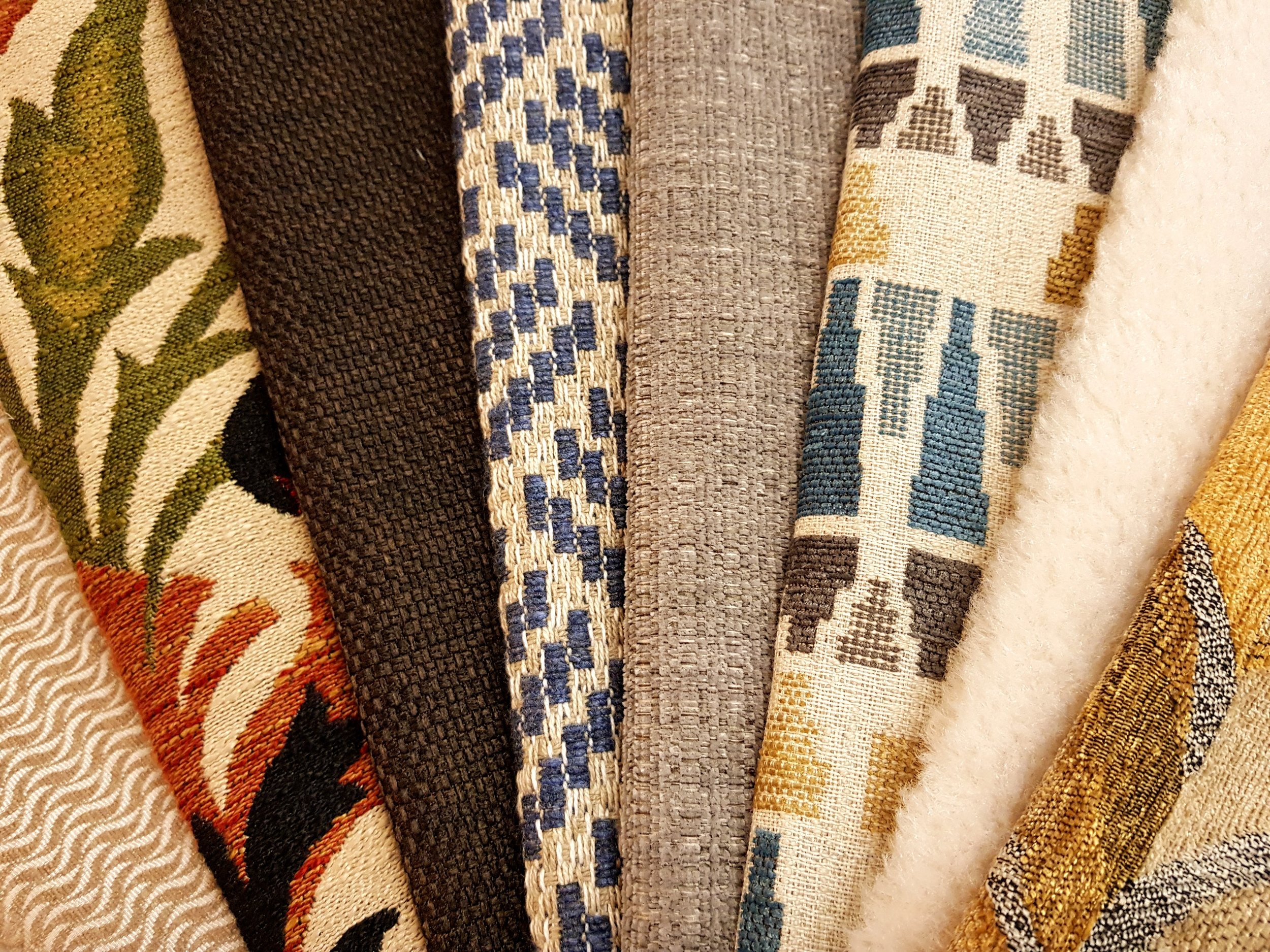 the process
With thousands of choices, we carefully listen to our customer's ideas to help narrow the options. Then we look at the size of the item to be upholstered. Whether your item is a large-scale sofa or a decorative accent pillow, our team can guide you to selecting the best choice. Contact us for more information the customization and upholstery process.
Browse
We carry over 1,000 samples of fabric in the store. Here's a preview of what we have and ideas on how you could use some of them!